A freight train climbs the 1:80 ramp to Fellbach near Stuttgart 
on a cold winter morning in the early 30s.
Illustration made with Kyle T. Websters Photoshop Brushes 
after a bw-photo by Alfred Ulmer
1. Take a photo out of the book.   2. Make a rough digital Pencil sketch with Adobe Sketch.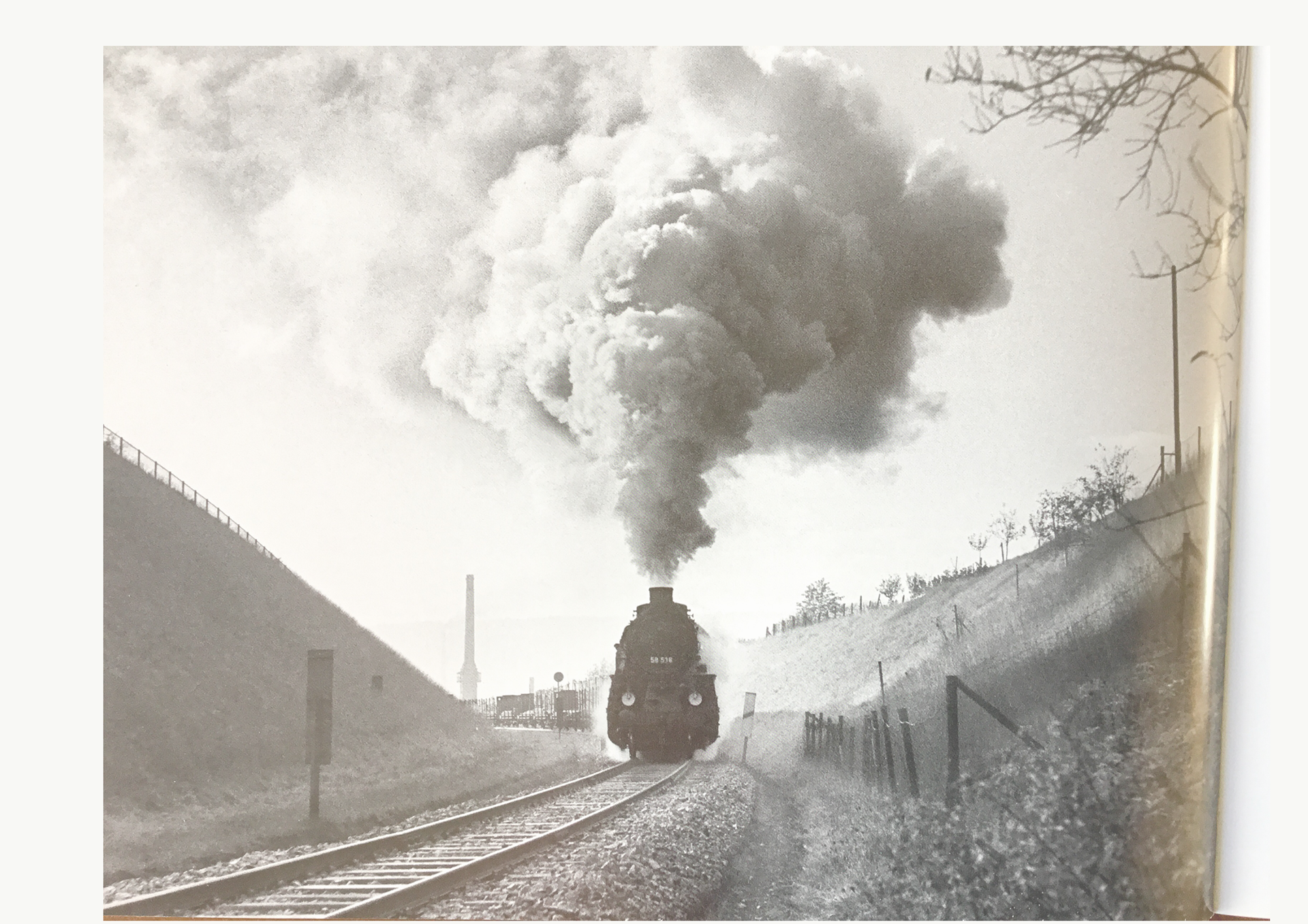 3. Start with the background     4.The final illustration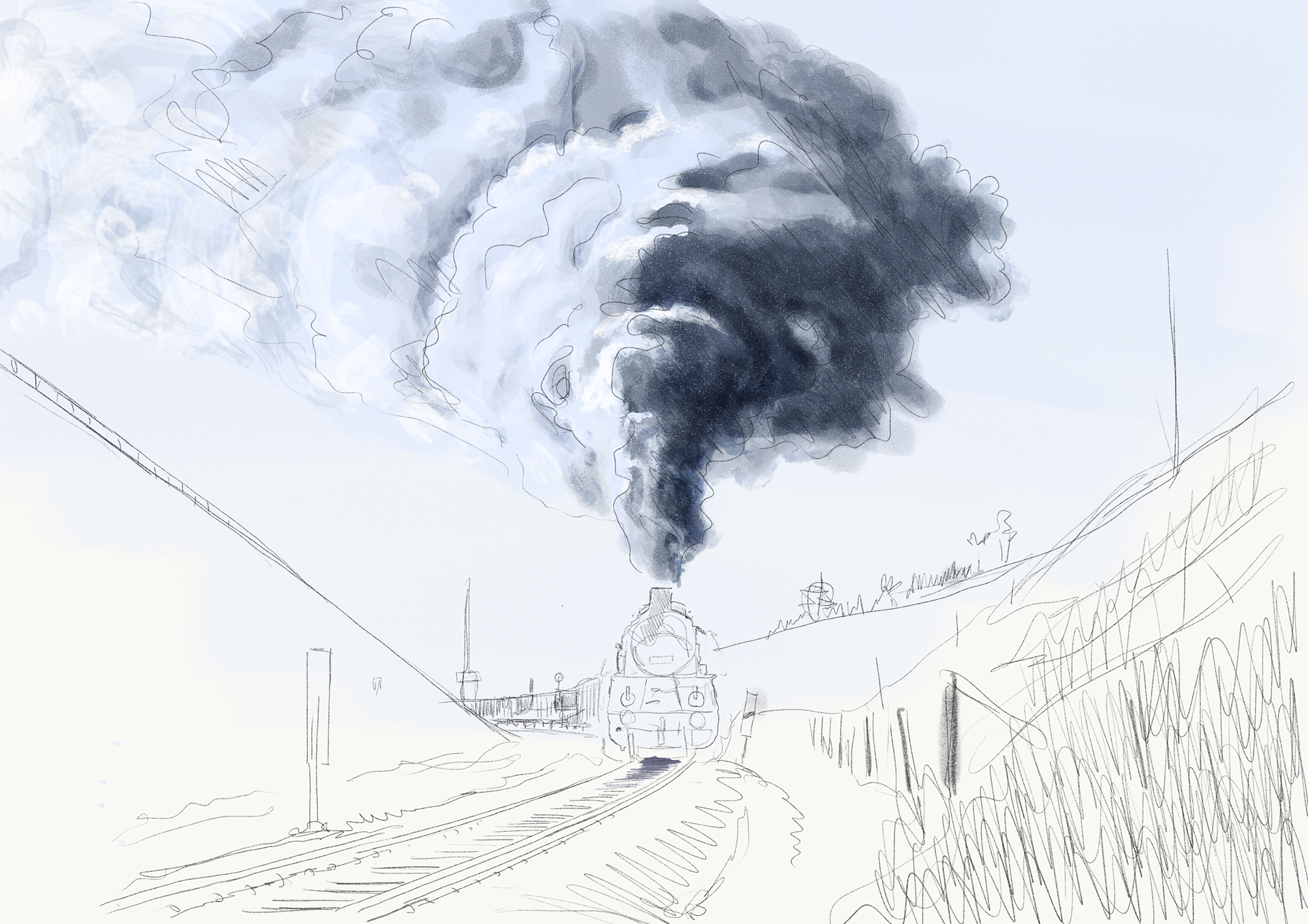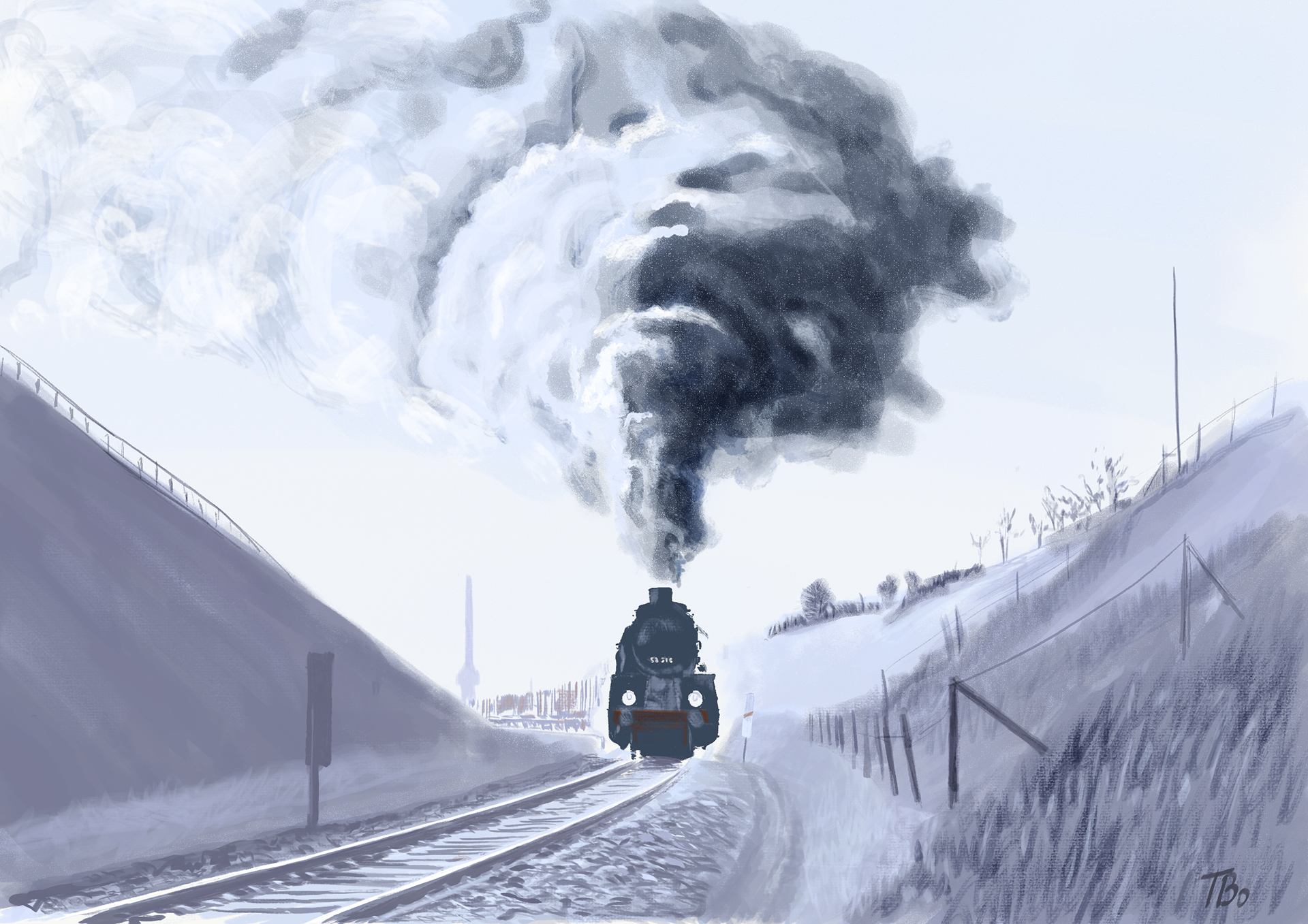 #kyletwebster #adobesketch #adobephotoshop