Berlin S-Bahn Steam in the Early 30s

View from Dircksenstraße onto the Stadtbahn arches with an departing train from Alexanderplatz station. Prussian S-Bahn locomotive class T9.3 with the classic wagons of the steam time.

Watercolordrawing after a movie frame from the thirties.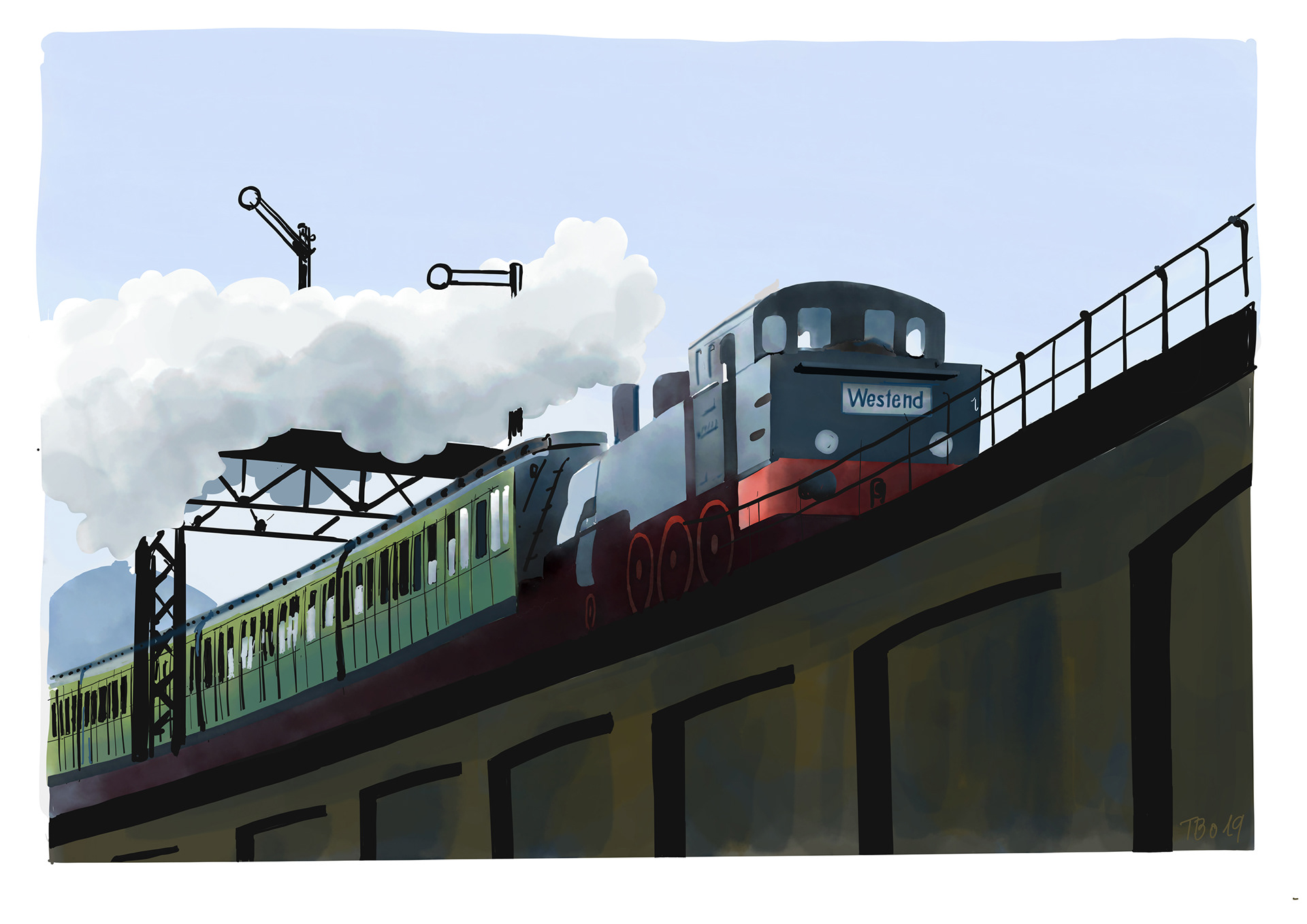 I started with a vector drawing in Adobe Fresco, duplicated it and then converted it into pixel layers. After locking the transparent surfaces, I filled the layers using the various variety of brushes.