The steam locomotive driver in his element.
Maximum speed - the steam control wide open.

475.1126 between
Kařízek
and Pilsen.
Quick Sketch in Adobe Fresco.

Řidič parní lokomotivy ve svém živlu.
Maximální rychlost - ovládání páry je dokořán.

475.1126 mezi Kařízekem a Plzní​​​​​​​.

Rychlá skica v aplikaci Adobe Fresco.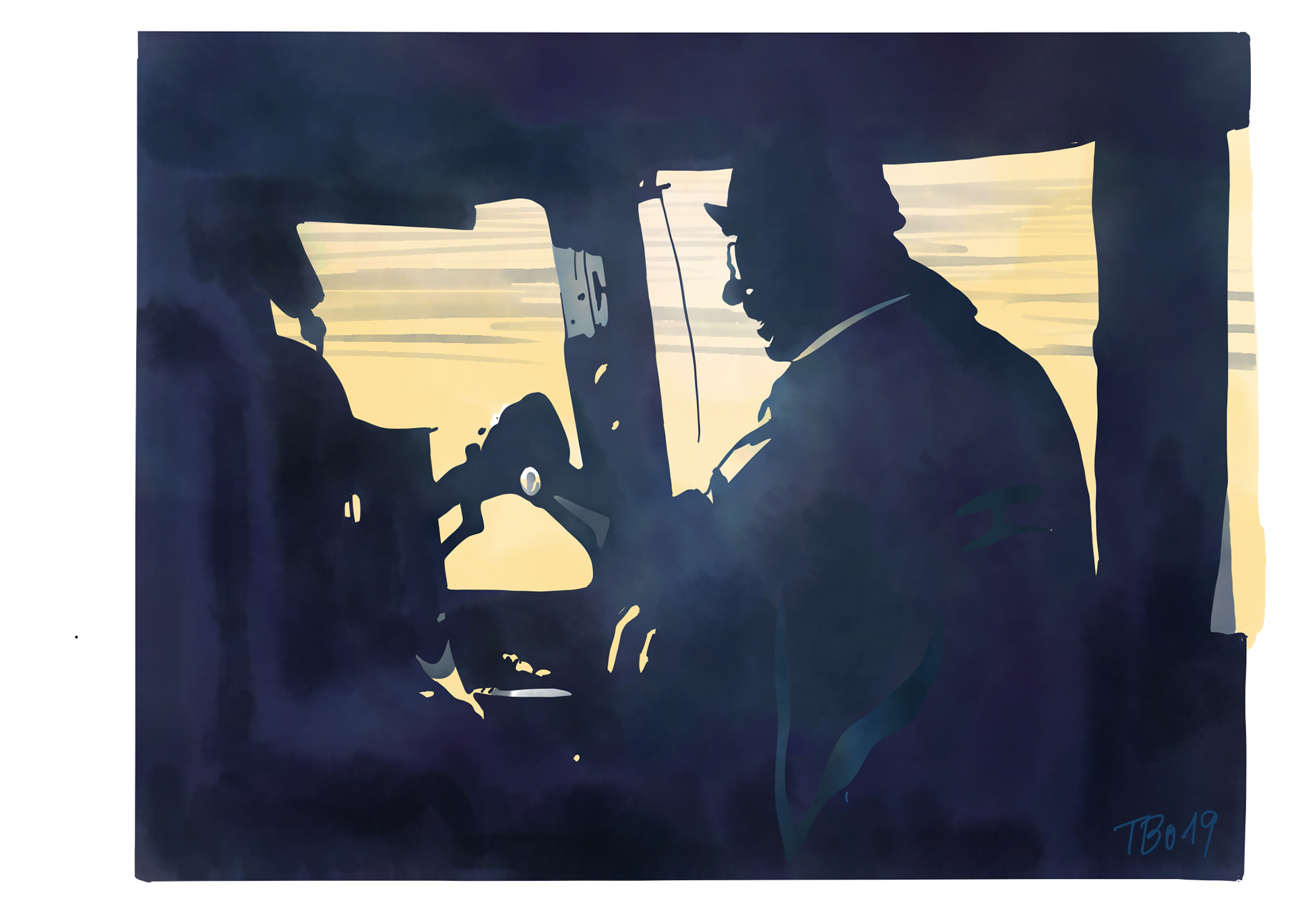 First, I created a vector graphic after a black and white photo by Karel Zeithammer. The layers were then converted into pixel layers. Then the transparent areas locked to work with the live watercolor brushes.

Nejprve jsem vytvořil vektorovou grafiku po černobílé fotografii Karla Zeithammera. Vrstvy byly poté převedeny na vrstvy pixelů. Pak se průhledné oblasti zamkly, aby fungovaly se živými akvarely.