Pinky Blizzy is a small Dino with large electric power. So he can weld metal together. But also just let sparks spray. He is a little goblin in a lost world. 
This character was created by Eva Widermann during an Adobe Live Session. I only give him a name and put the figure in the scene. Many thanks to Eva for making it available to us.

Below you can watch how I arranged the scene.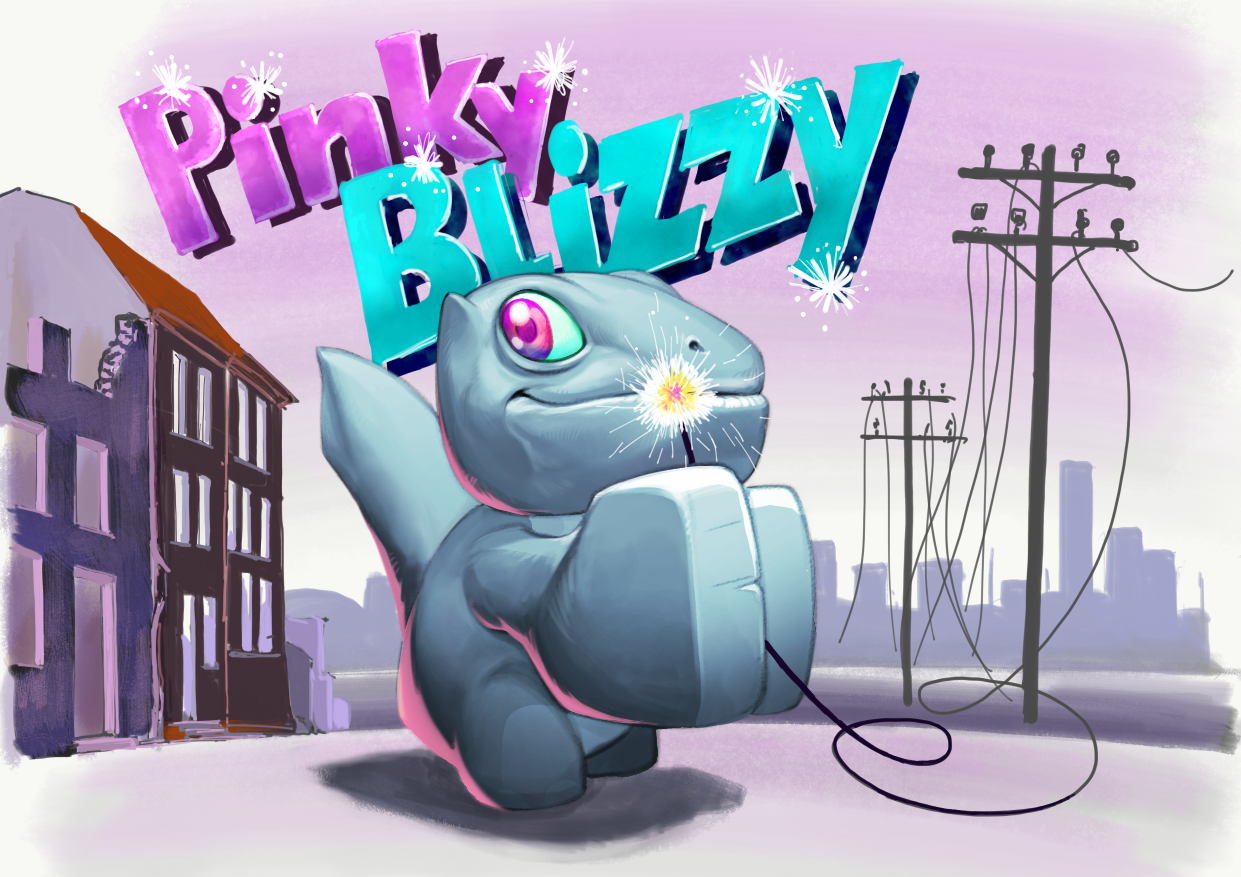 Thank You for Your Attention