​​​​​​​
April 1930. D369 from Munich to Saarbrücken with through coaches to Frankfurt and Wuppertal.​​​​​​​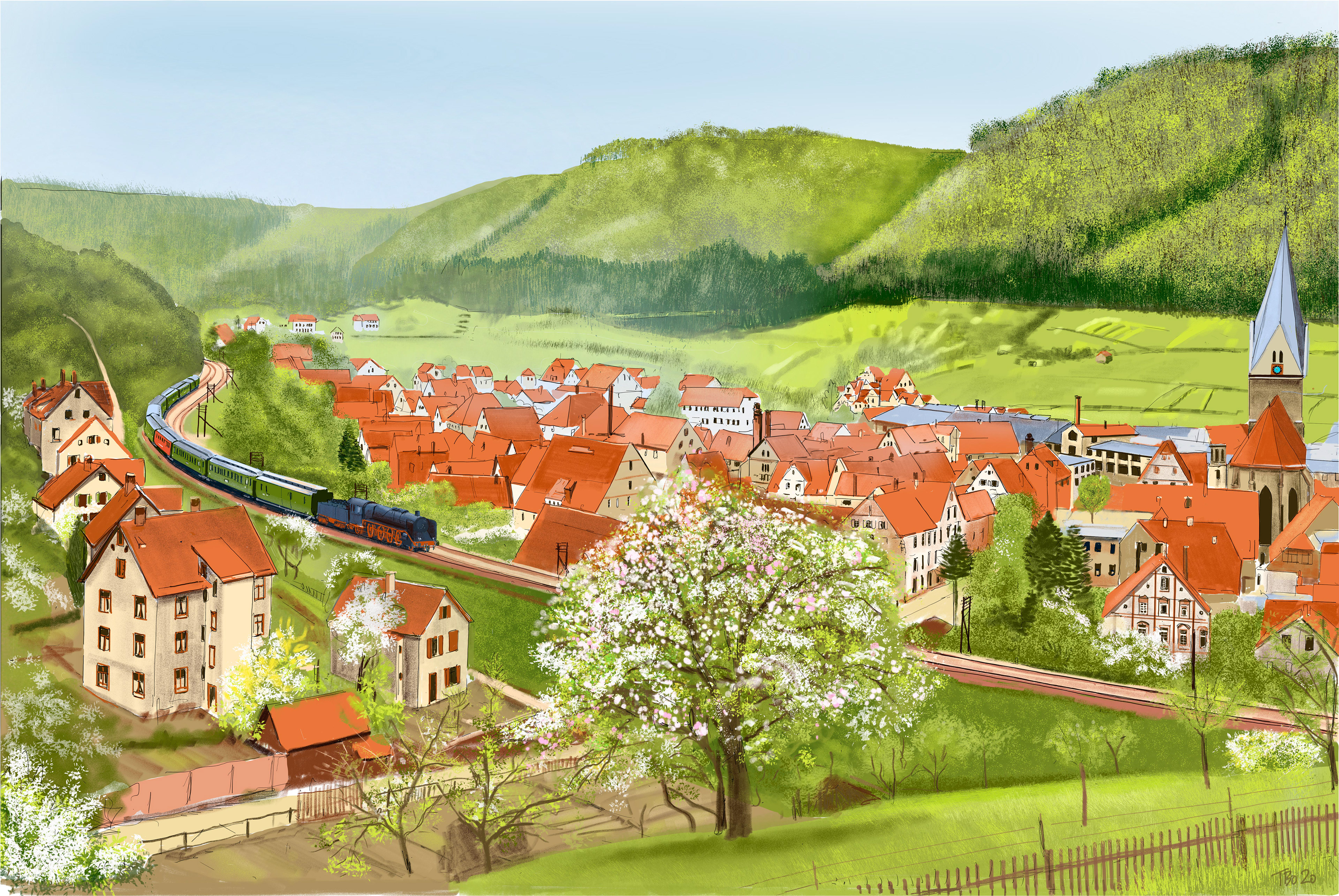 A Prussian P10, Reichbahn class 39, descending shortly before the Geislingen train station, which it will leave again after a short stop at 11:30 am. 
The Rosendole, hidden behind the mighty flowering fruit tree, was a tufa-lined street passage along the Rosenstrasse.​​​​​​​


To the left of the church you can see the old factory of the "Maschinenfabrik Geislingen" (MAG), which was founded by Daniel Straub in 1850. Originally developed from his father's mill, it was initially founded to manufacture and repair tools that were needed for the construction of the Geislinger Steige railway. In 1929 it was taken over by "Heidelberger Druckmaschinen AG".


The factory was relocated to Amstetten in 1985. Today there is hardly anything left of the industrial area. A small tower (to the left of the church) is all that left. To this end, many historical buildings, some from the Middle Ages, were demolished in the course of the expansion of the production facility in the 1960s.​​​​​​​
As usual I start with a sketch and work from the background to the finished illustration. 
All done in Adobe Fresco and the famous Kyle T. Webster brushes.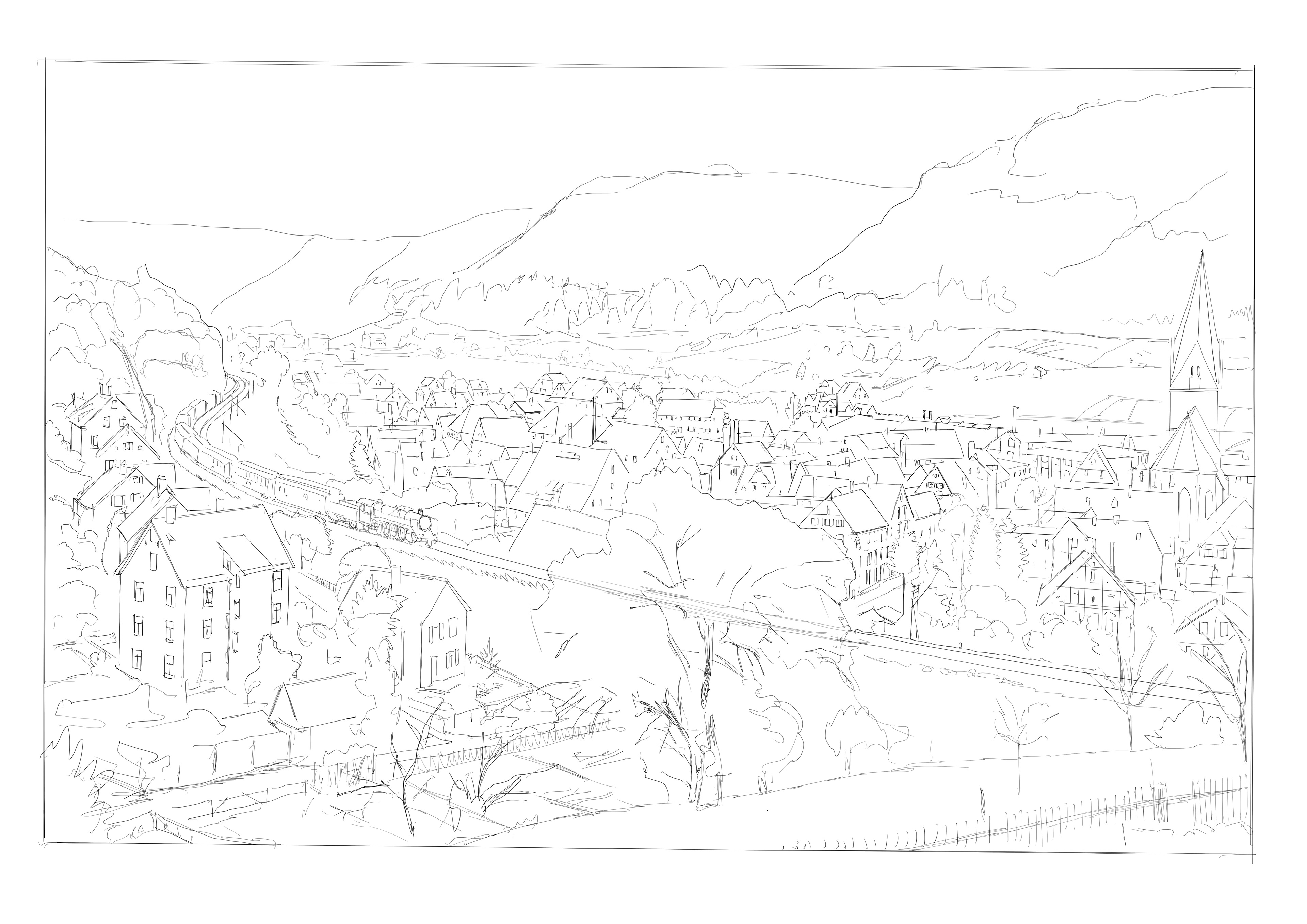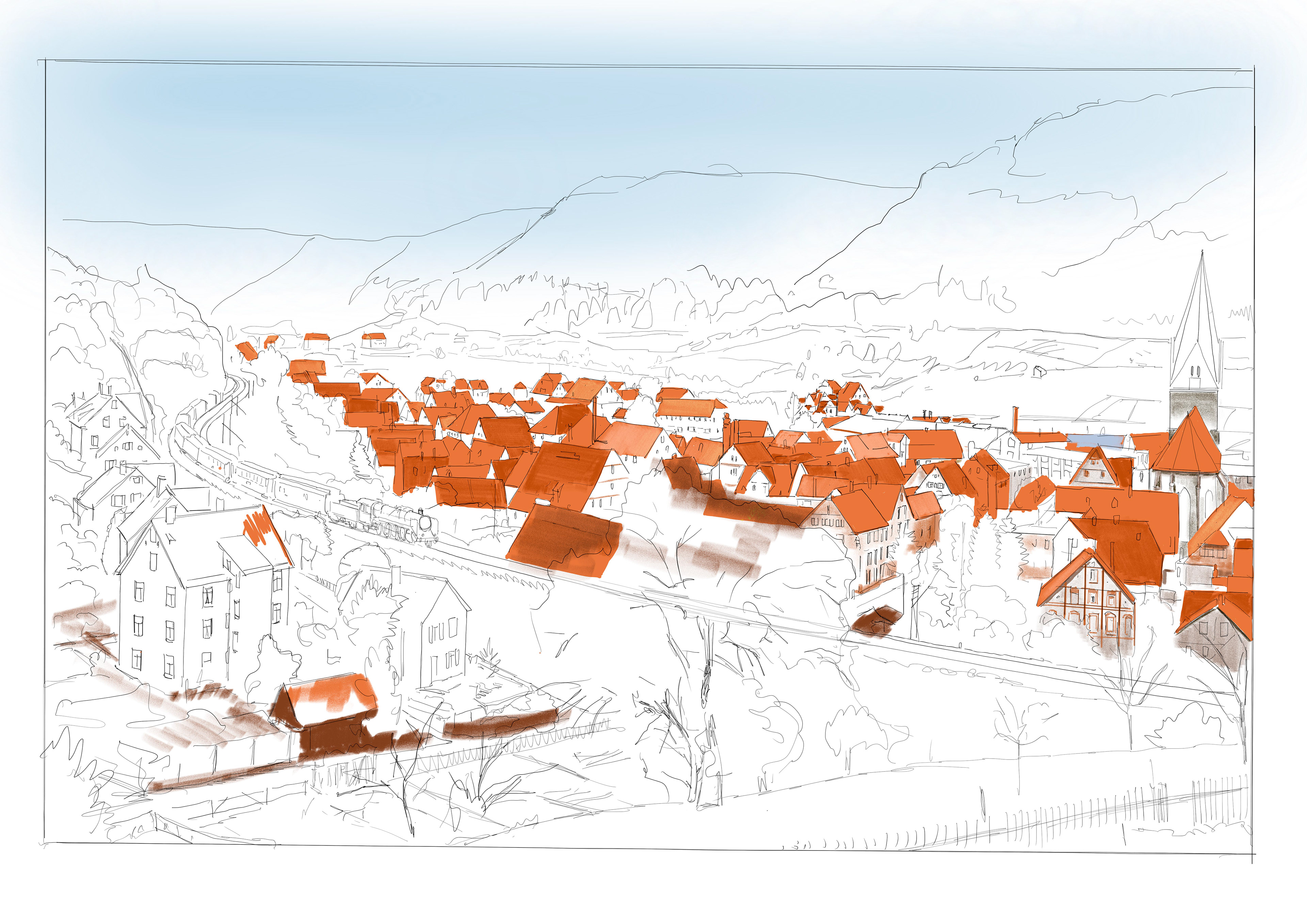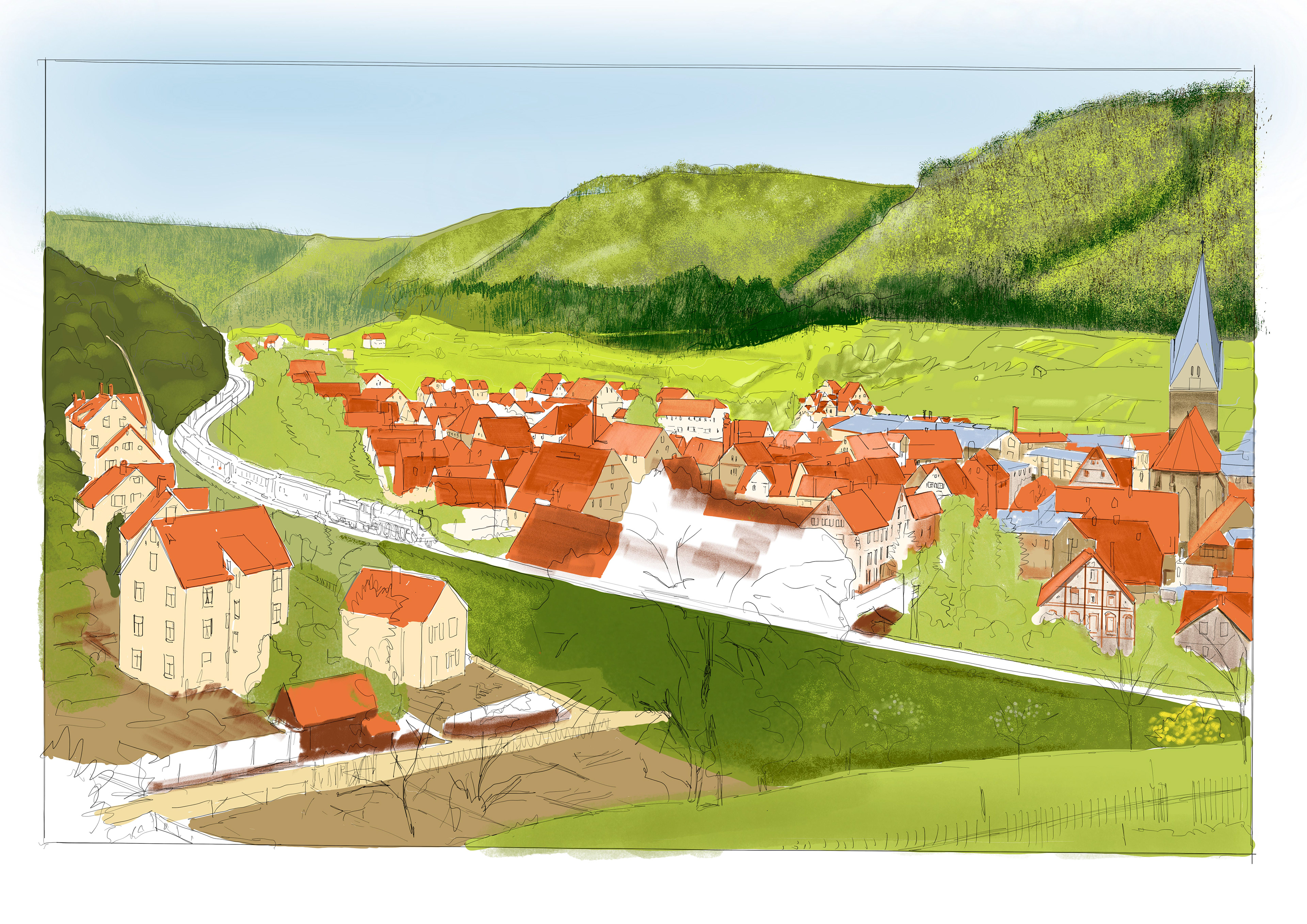 Thank You for Reading and Watching!