A frosty winter day in the mid-thirties.​​​​​​​
The Henschel-Wegmann train was a unique train set of the Deutsche Reichsbahn (DR), which ran from June 1936 to August 1939 in the non-stop express service between Berlin and Dresden. The prestressed class 61 steam locomotive and the passenger cars were clad in a streamlined manner.
The train was first presented at the large exhibition for the 100th anniversary of the German railways from July 14th to October 13th 1935 in Nuremberg. When the summer timetable came into effect in 1936, the Henschel-Wegmann train operated the Berlin – Dresden route with two pairs of trains per day. The fastest connection took an hour and 40 minutes for the distance.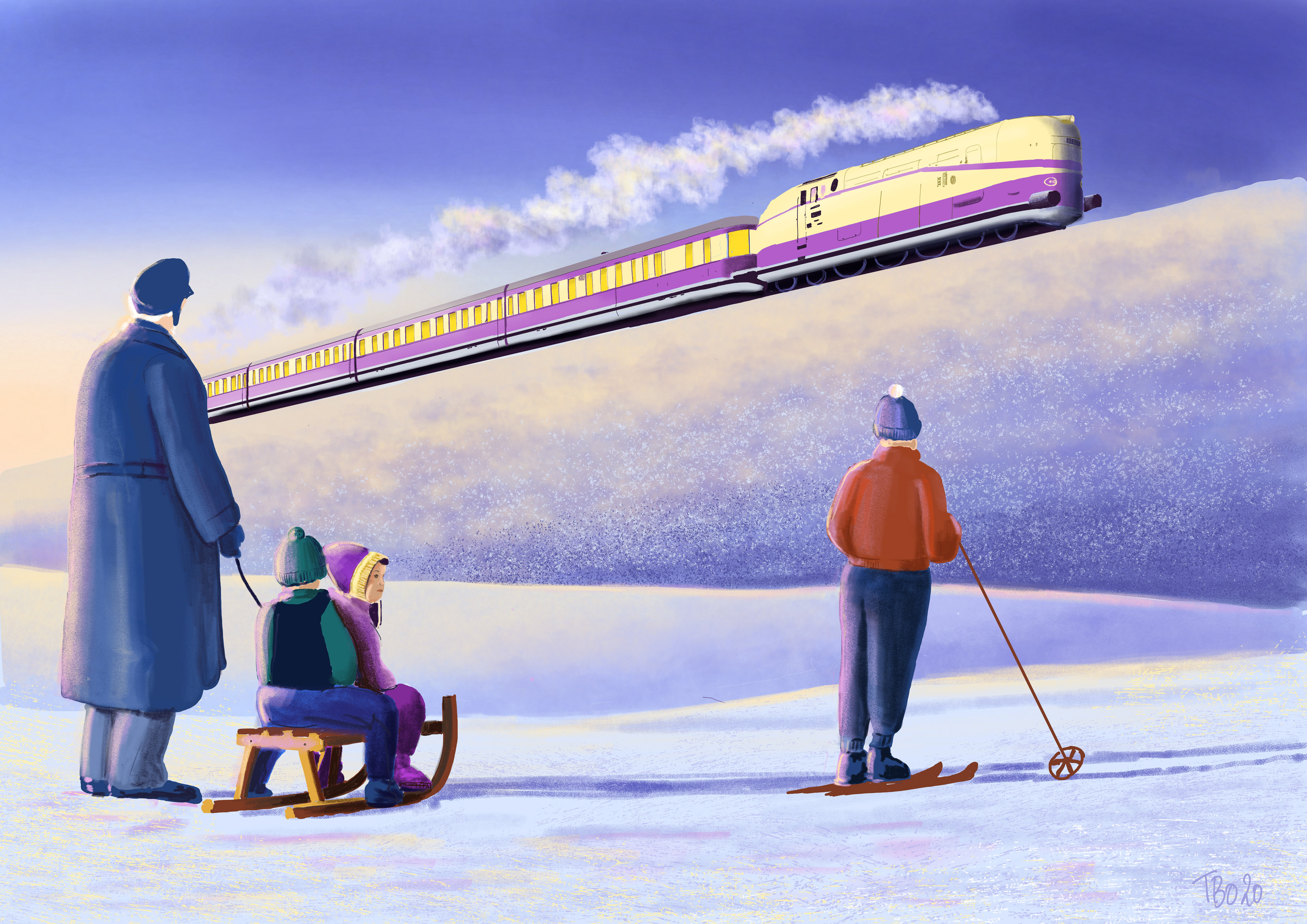 As usual I start with a sketch and work from the background to the finished illustration. All done in Adobe Fresco and the famous Kyle T. Webster brushes.