My Berlin Residental Area
The St. Andreas Church in Berlin Friedrichshain was designed as a brick building by the architect and high-ranking Prussian construction officer Heinrich Strack and built between 1853 and 1856. 
On May 8, 1944, St. Andrew's Church was hit by bombs in an air raid and burned down; the remains were blown up on January 12, 1949.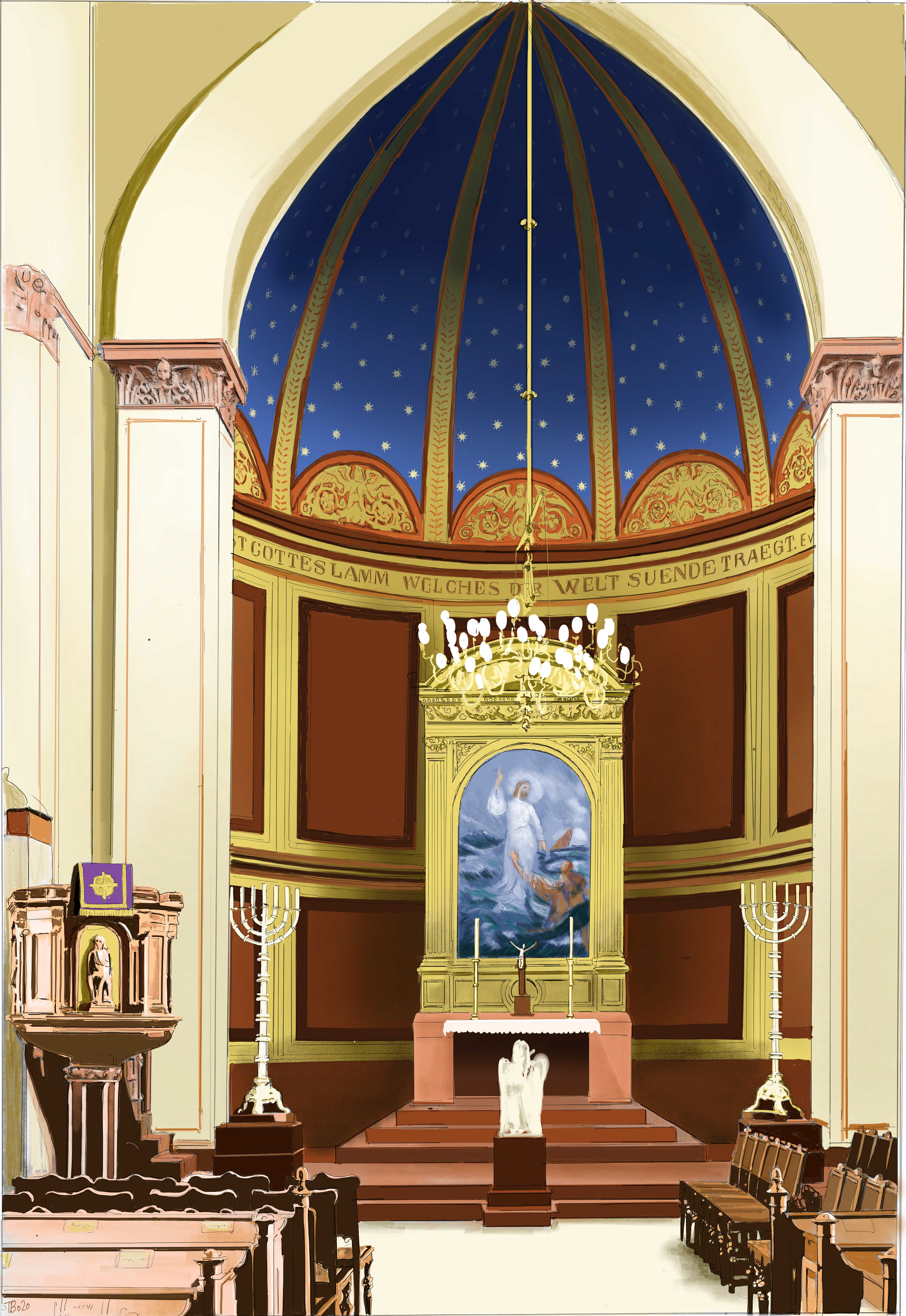 An old black and white photo from 1911 encouraged me to try a color reconstruction of the interior. That the sky of the apse was painted blue is almost certain to be assumed. The pillars were made of light sandstone, the capitals were colored reddish. Whether the colored areas behind the altar was really painted in madder red was my imagination.
Drawn with Adobe Fresco and Kyle T. Websters unique brushes on iPad Pro 12.9