See how I created the 2018 PDA Europe eventbroschure title
PDA Europe is a part of the Parenteral Drug Association (PDA) which is the leading global facilitator of science, technology and regulatory information. The PDA creates awareness and understanding of important issues facing the pharmaceutical and biopharmaceutical community and delivers education for the community.
Each year an overview of the main conference will be issued. These events will be held all over Europe.
This year I decided to keep the visual in very geometric shapes.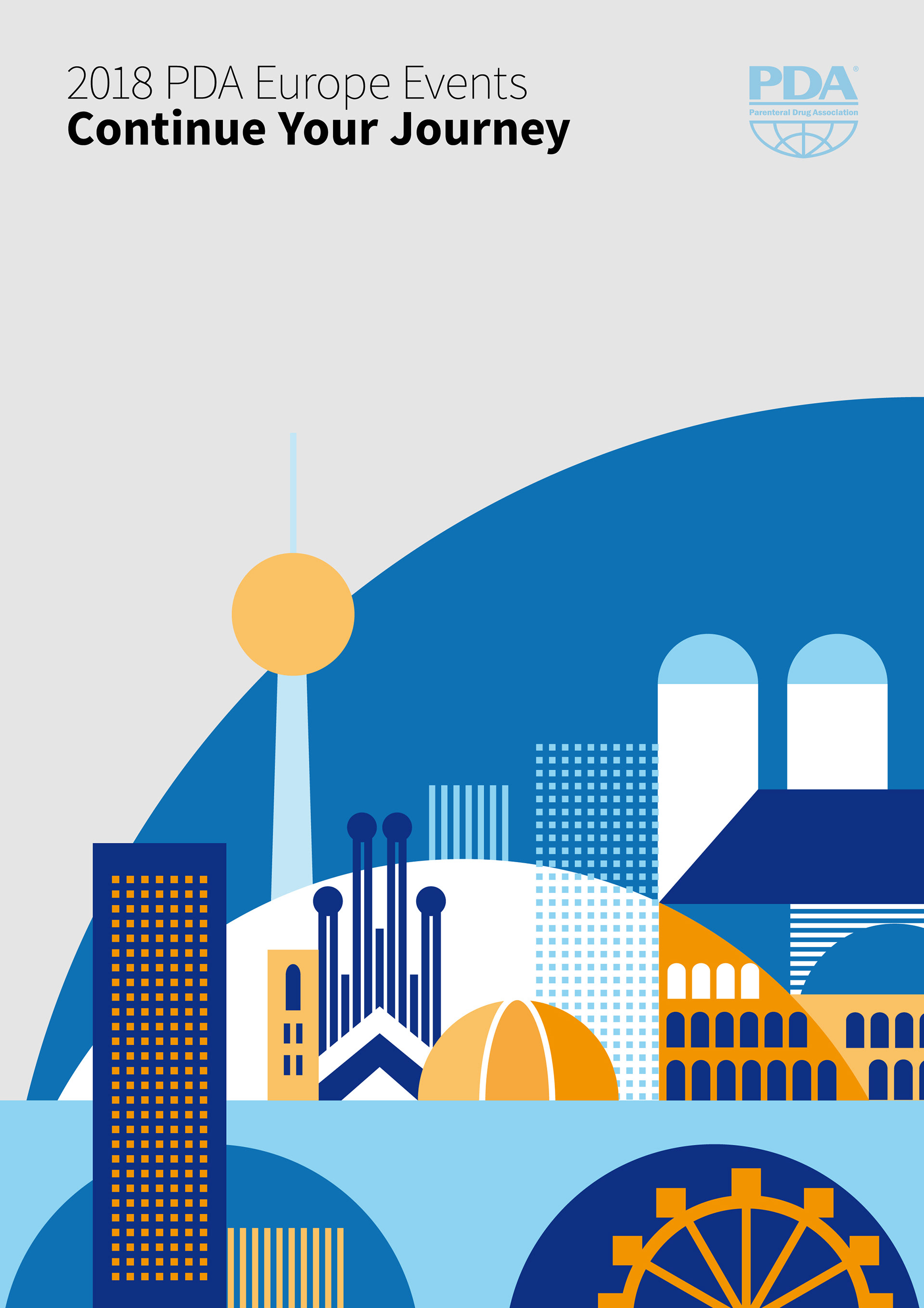 First I started with a sketch on paper. For every location I had to found a simple but recognizable point of interest, e.g. the Colosseum stands for Rome, the Television Tower for Berlin, the Sagrada Família for the Barcelona Event and so on. At least I had to integrate 7 POI´s among other generic modern Elements.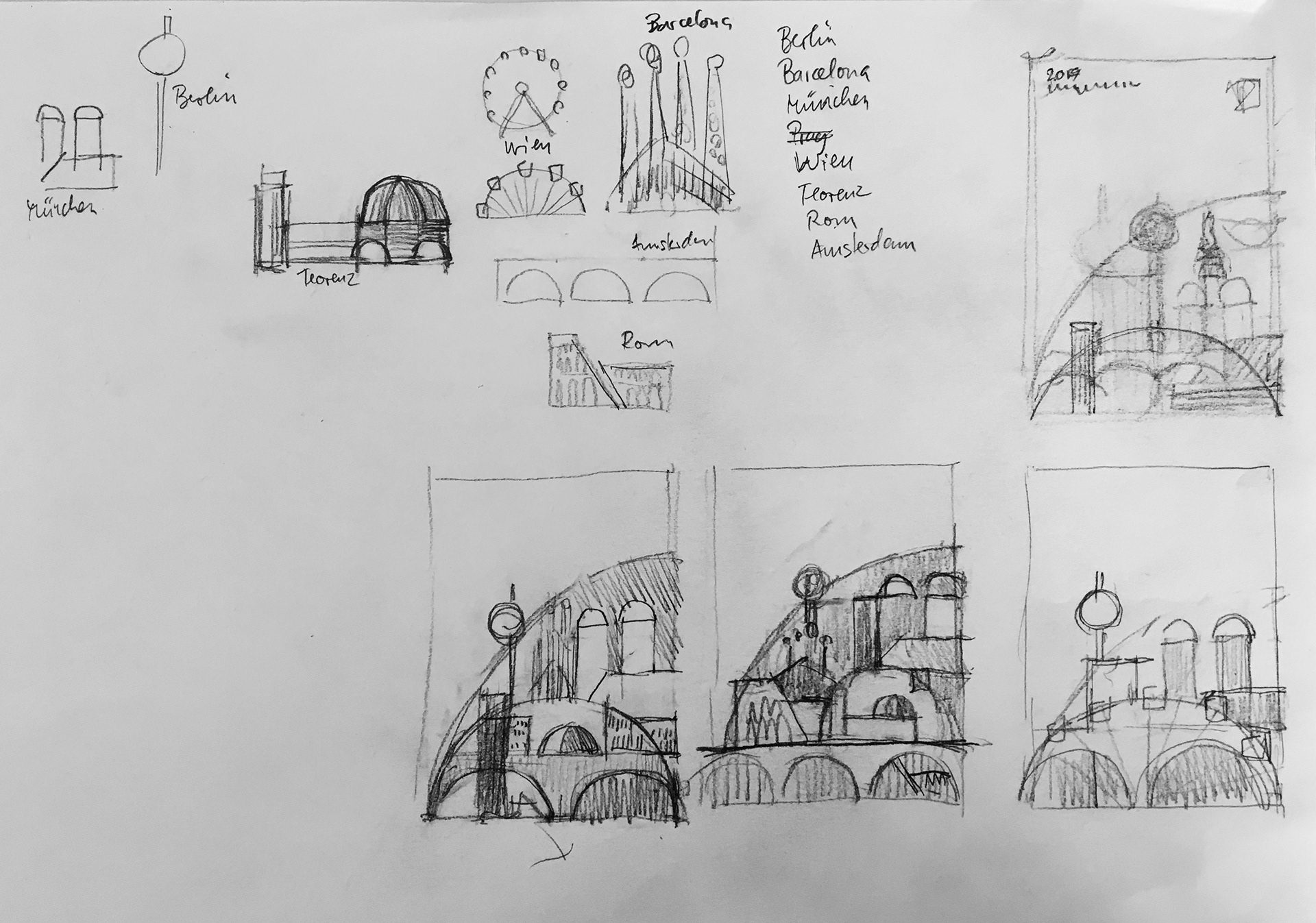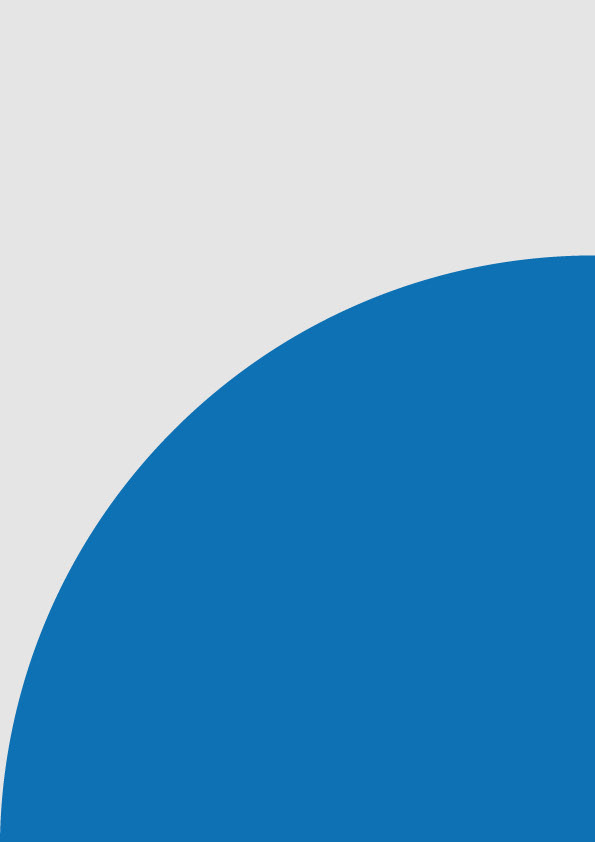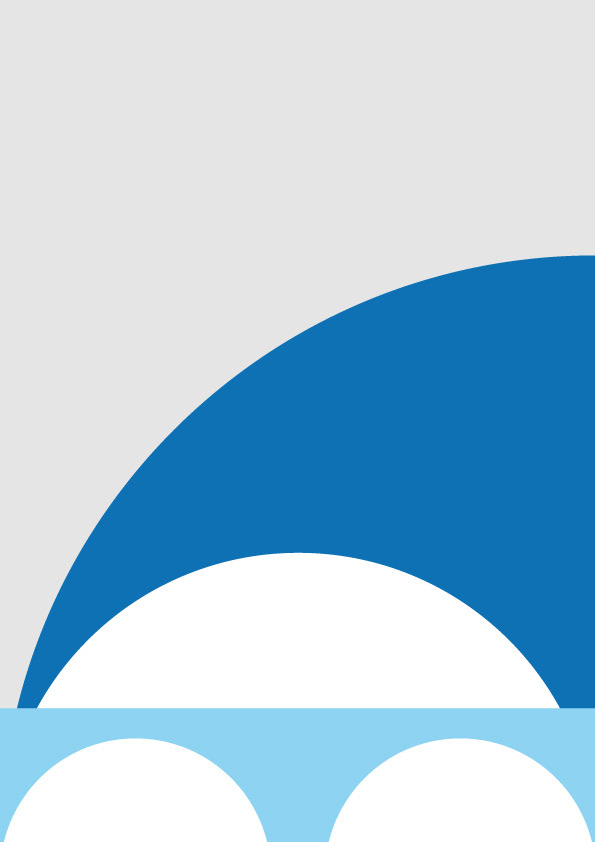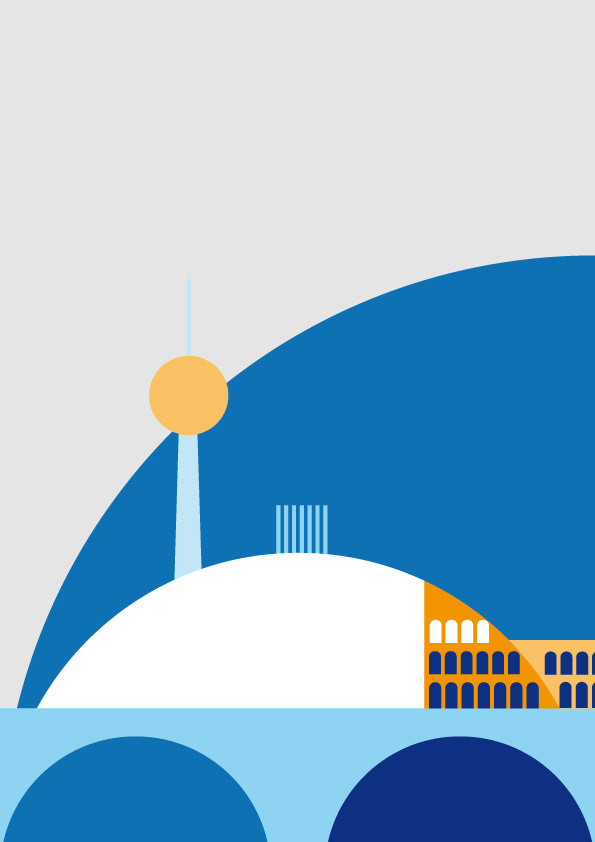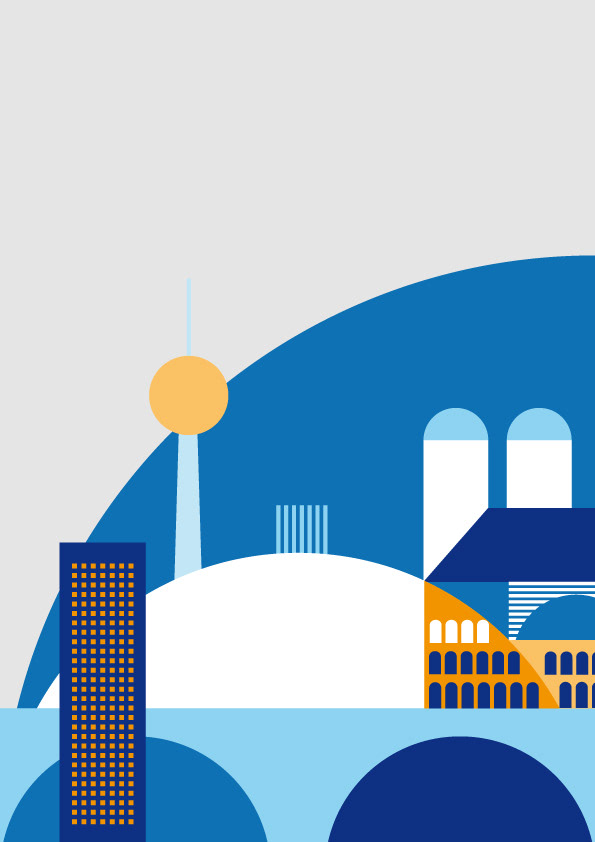 I hope you like my solution and thanks for your attention