Project "Bon Voyage"
A new motif from my project "60 Years Wanderlust"
The Krefeld Hochstraße (Highstreet) in the Fifties. Before it became a pedestrian zone. Even then, the cars hindered the many people who populated this street for shopping. 
At that time I found this street a sensation. More people on the street than cars ...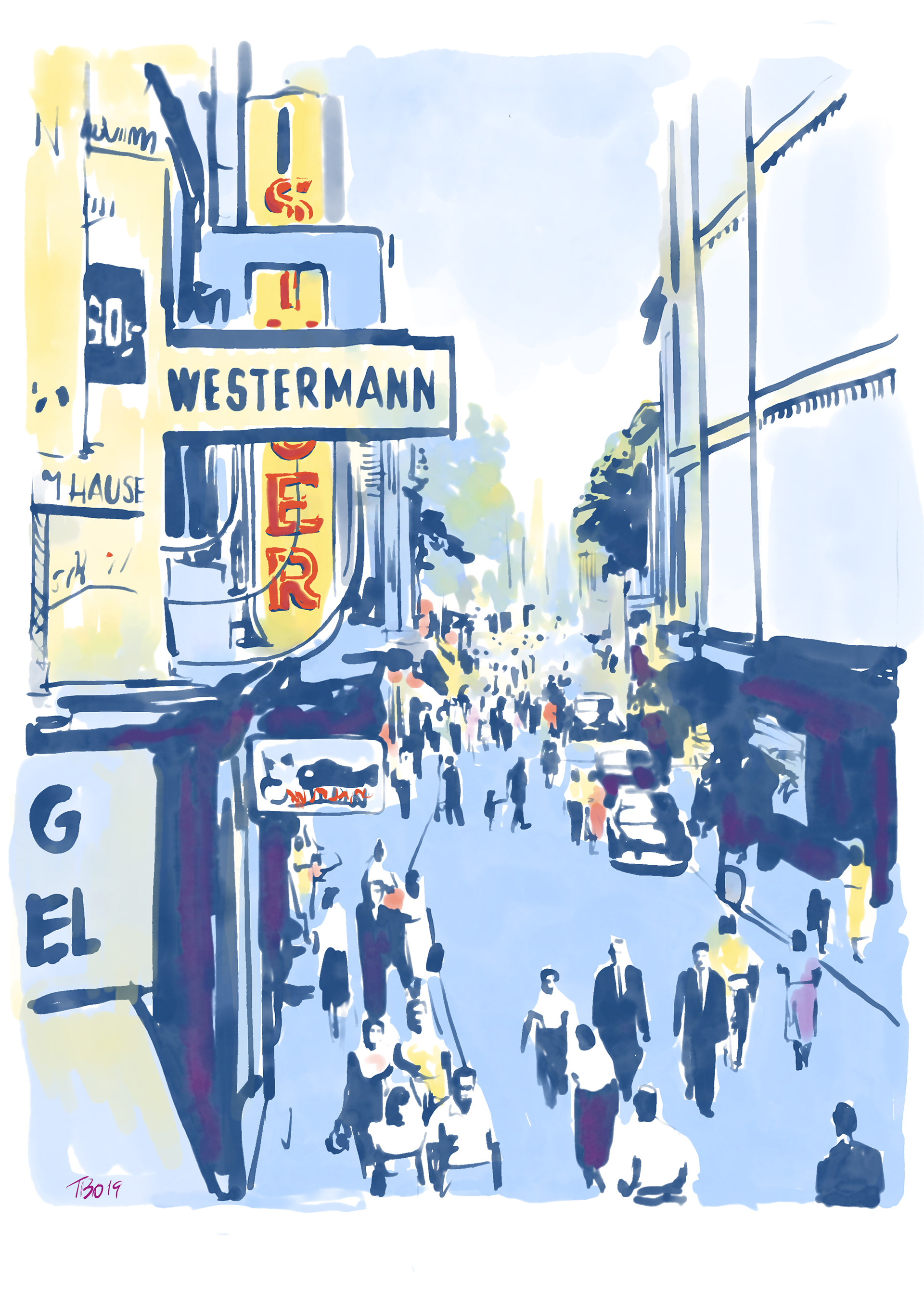 Adobe Fresco digital illustration after a black and white photograph from the 1950s. 
Drawn with Kyle T. Webster's Watercolor Brushes on an iPad Pro 12.9.
Here you can see how I drew it