Geislingen Steige in early April 1931
18117 with a passenger train in the "Rosendole" curve with a view of the upper town. On the left edge of the picture the brewery "zum Pflug" with a smoking chimney.​​​​​​​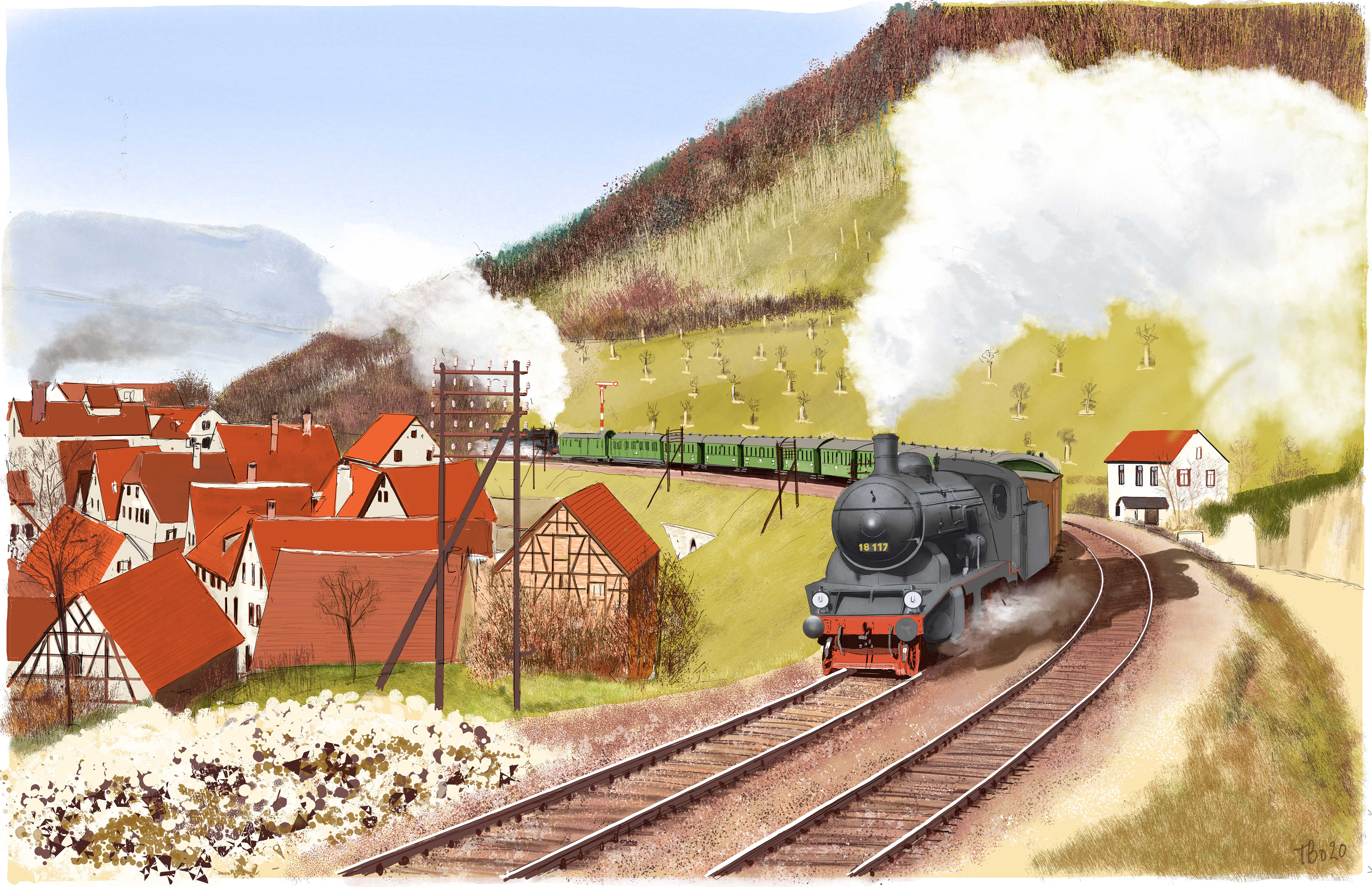 The Rosendole was a narrow passage in the course of the Rosenstrasse. On the left you can see the old buildings of the upper town with the small-scale parcelling. Unfortunately, in the 1970s, the whole area was demolished in order to build a soulless city center on it.
As usual I start with a sketch and work from the background to the finished
illustration