The idea to draw an illustration series about the Polar Express came to me when I was invited to participate in the #adventinabottle on Instagram. This hashtag was created during an Adobe live stream of the German-speaking community.
 Take a look at the hashtag and enjoy the variety of illustrations. 
The locomotive, based on the streamlined engines from Germany and the USA from the 1930s to the 1940s, was created entirely in my imagination. The ICE trains from Germany were the inspiration for the wagons. The illustration was created on an Apple iPad Pro 12.9 3rd generation with Adobe Fresco and the famous brushes by Kyle T. Webster.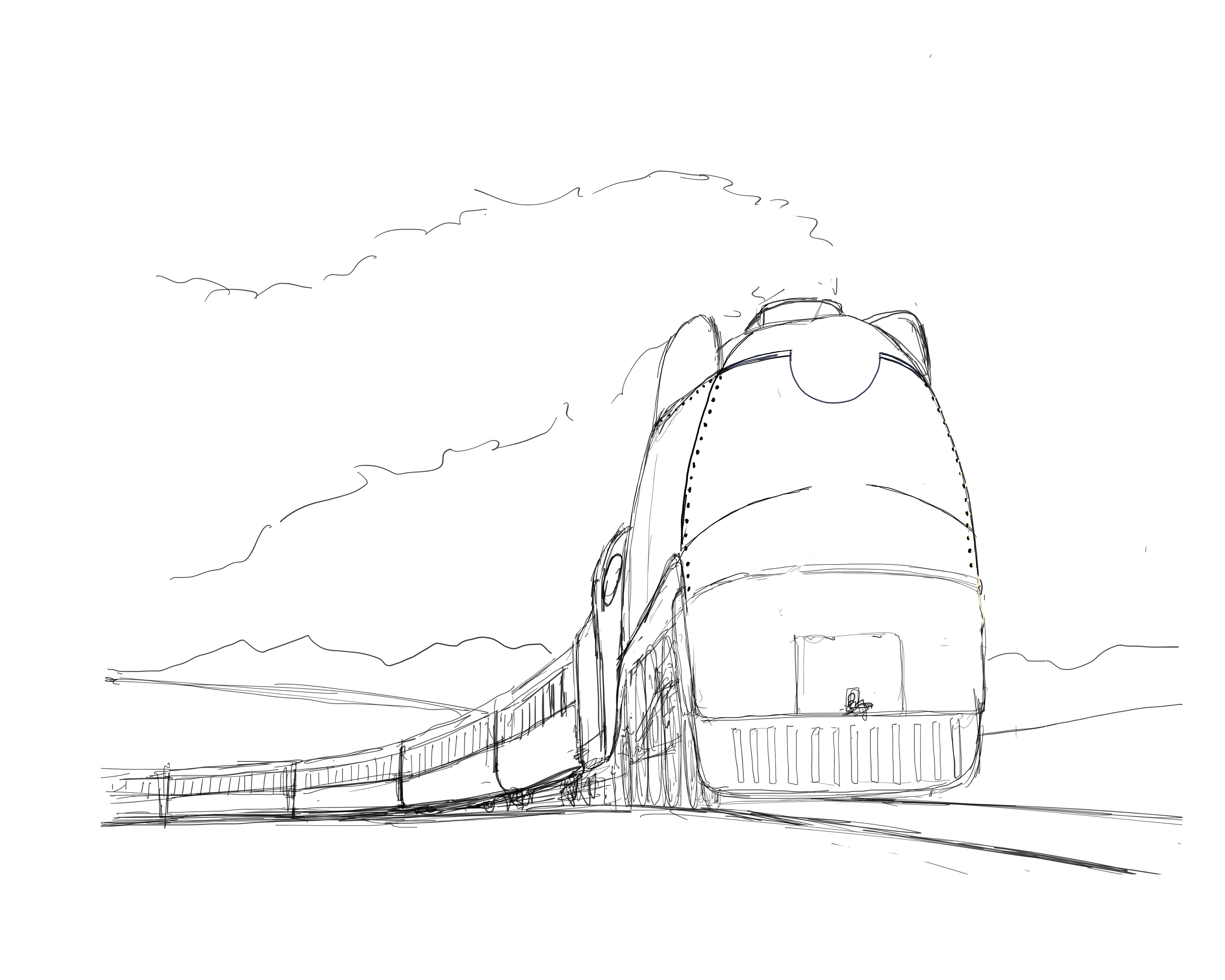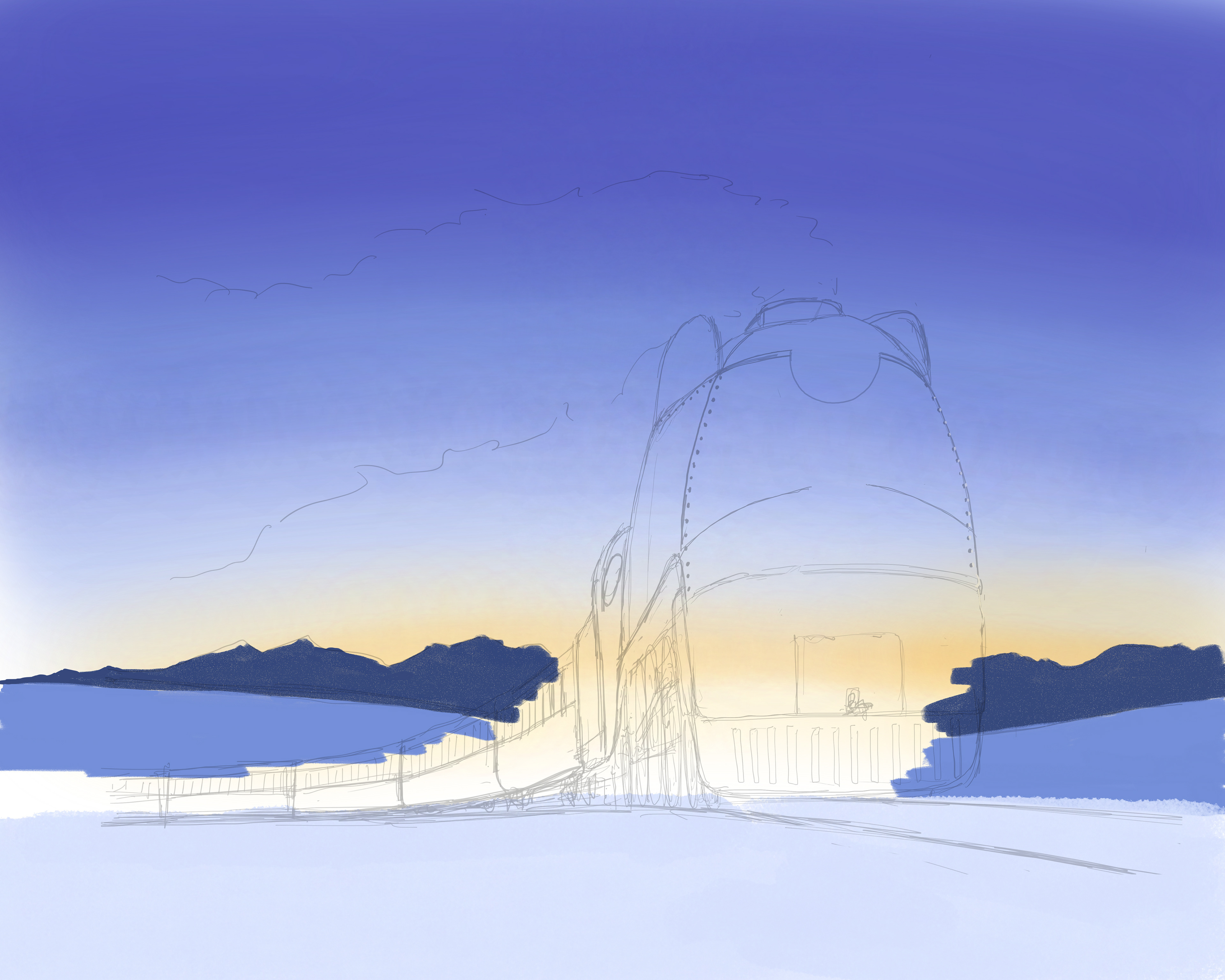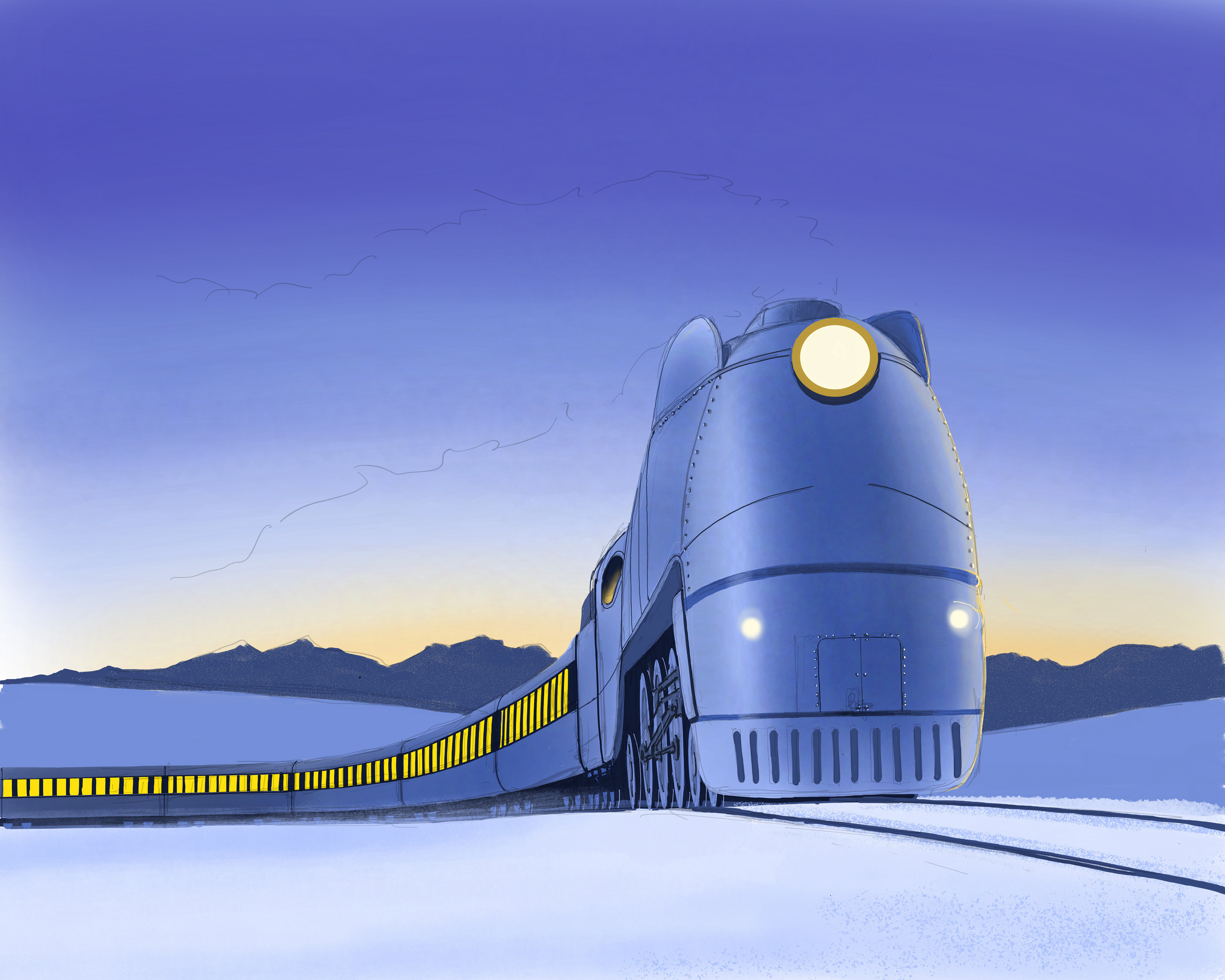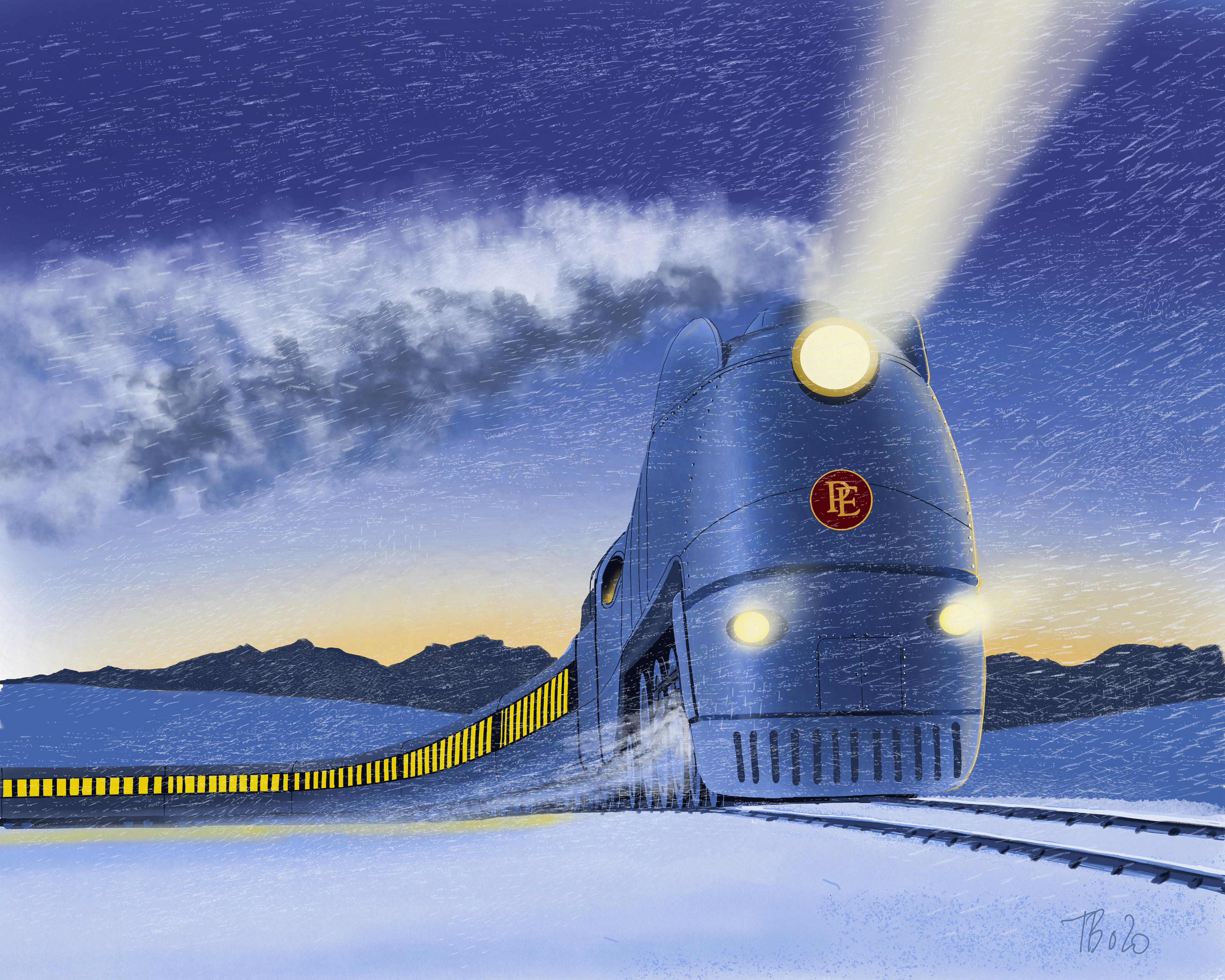 As usual I start with a sketch and work from the background to the finished illustration. All done in Adobe Fresco and the famous Kyle T. Webster brushes.