An elf star is born
After the Corona Lockdown: The Elves are back.
But watch out: only those with imagination can see them.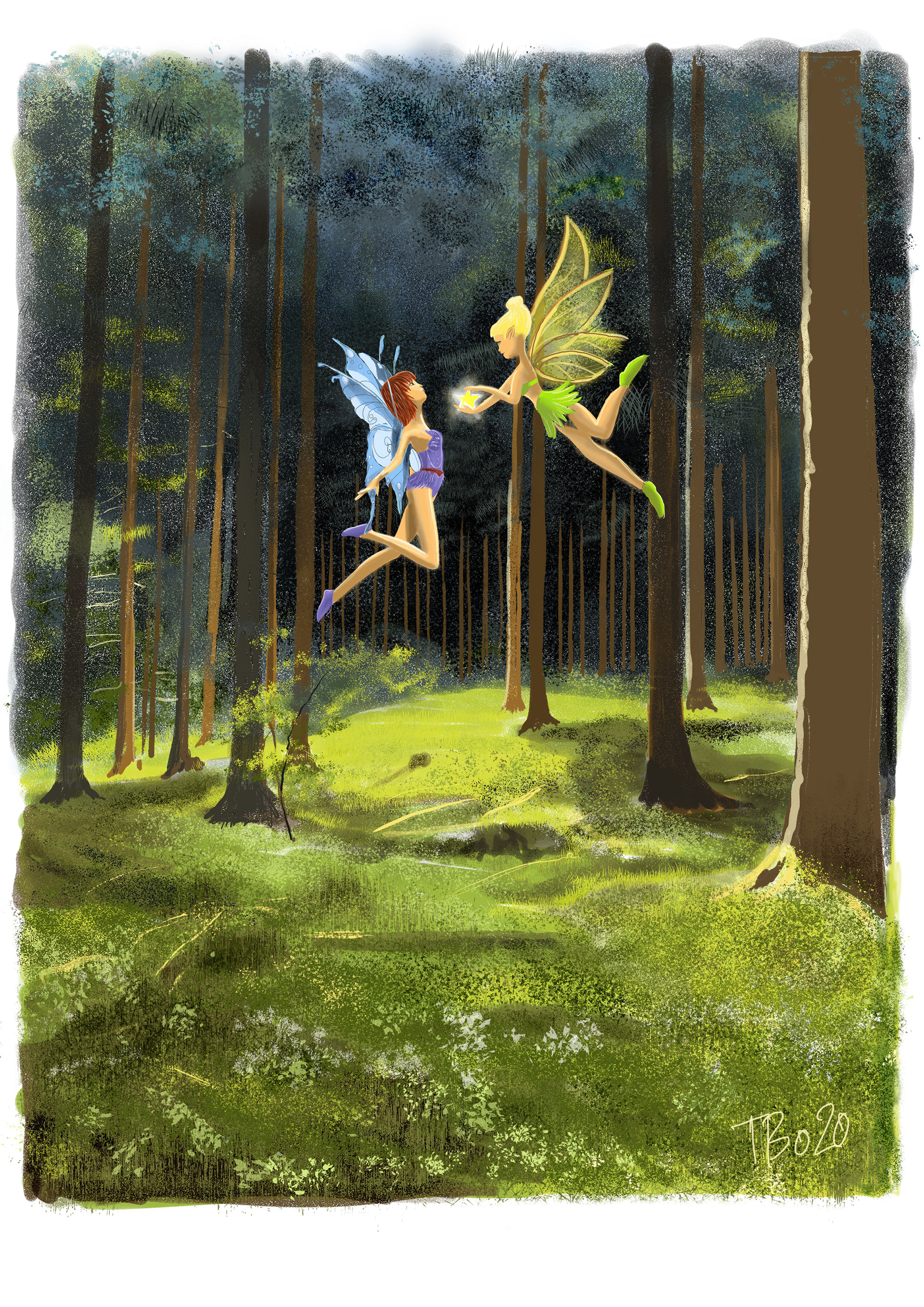 First I took a snapshot for the background with my iPhone 11. Saved in Adobe Fresco as a reference picture, Elven drawings added and painted the motif with Kyle T. Webster's famous brushes.